James Corden And Jamie Dornan Did A Shot-For-Shot Remake Of An Iconic "Fifty Shades" Scene And I'm Dead
Some James on Jamie action.
So the third and final installment in the Fifty Shades trilogy comes out this weekend, which has fans pretty pumped.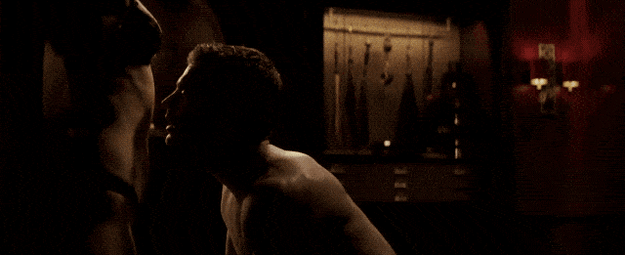 Universal Pictures
The finale to the trilogy promises to be the most thrilling entry yet, with even more naughtiness (and car chases).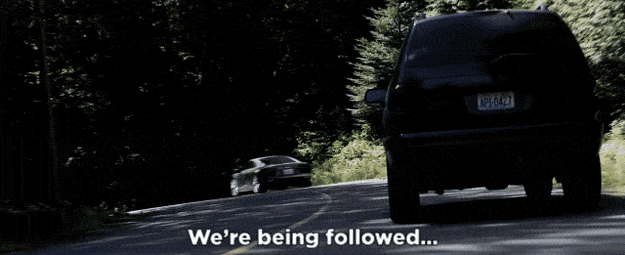 Universal Pictures
So, as you can imagine, things got a little ~steamy~ when James Corden had Mr. Grey himself, Jamie Dornan, on his show this week, but the result was HILARIOUS.
CBS / Via youtube.com
That's right, the two spoofed the first Fifty Shades film with a shot-for-shot remake of the infamous "play room" scene, though there was a significant twist.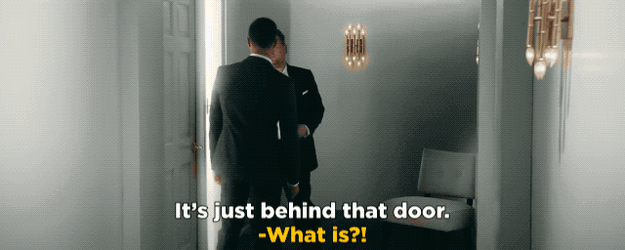 CBS
First of all, the roles were flipped, which had Dornan reciting the infamously silly Anastasia Steele lines, and he really gave it his all.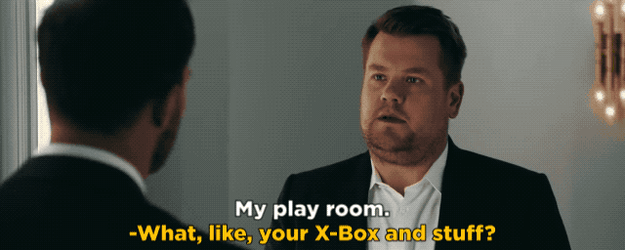 CBS
Only to discover that Corden is something even more ~forbidden~ than a dominant: He's a hobbyist.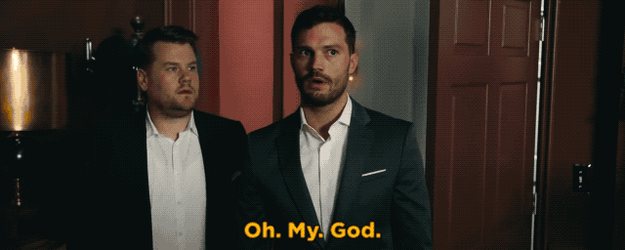 A model train collector, to be exact.
CBS
And he wants Dornan to ~get it on~ with him. And by "get it on," I mean get some train conductor outfits on and nerd TF out.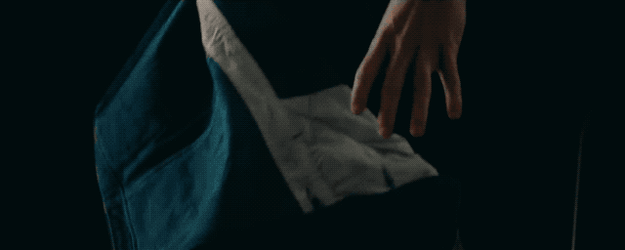 CBS
The whole skit is hilarious from start to finish, from the pairs' genuine sincerity, to the identical cinematography recreation.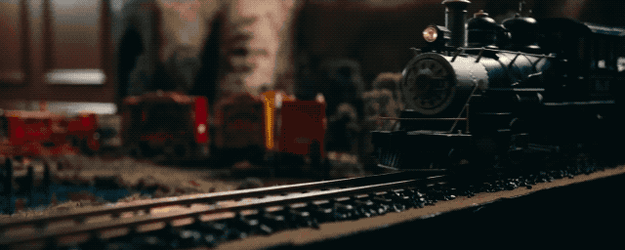 CBS
And seeing Dornan not take himself too seriously only makes him that much more attractive IRL.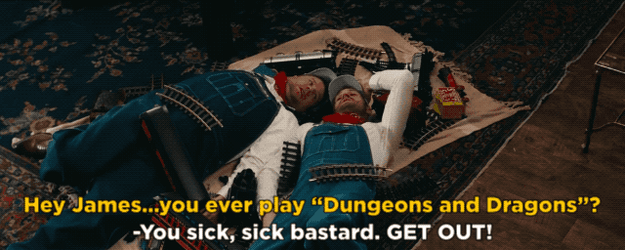 CBS
But if trains aren't your ~kink,~ you can always catch the real thing in theaters Feb. 9, 2018!

Universal Pictures